Plan Your Business In Harmony With Your Moods, Emotions & Energy.
Take Your Planning & Productivity To The Next Level, By Using The Natural Phases of The Moon using the One & Only Astrologically-Aligned Business Planner.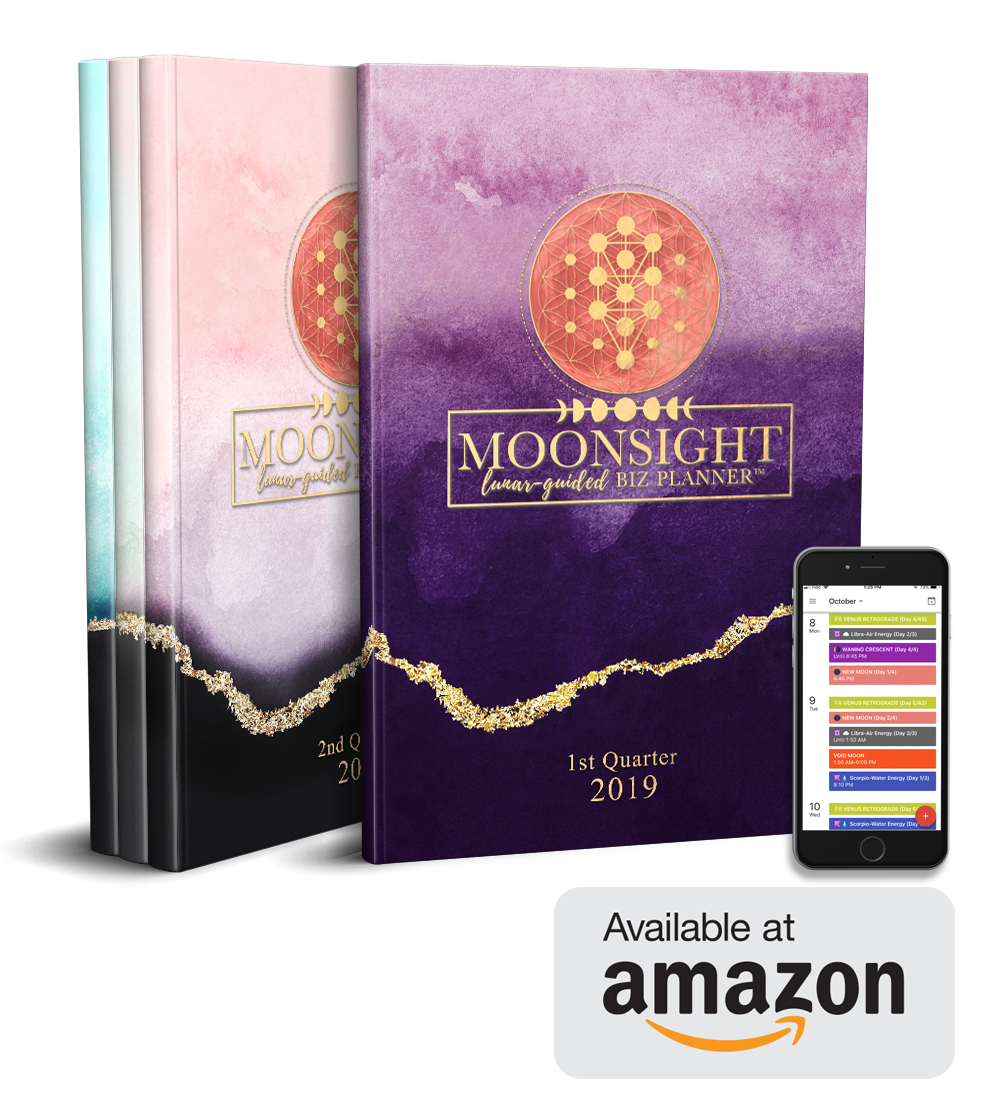 Free 2019 Moonsight Business Planner *January Sampler*
Master your time, energy + goals using the ancient method of lunar planning.
Now made even easier to use.

By signing up you agree to receive periodic relevant emails from Vanessa Corazon. We value your privacy and would never spam you.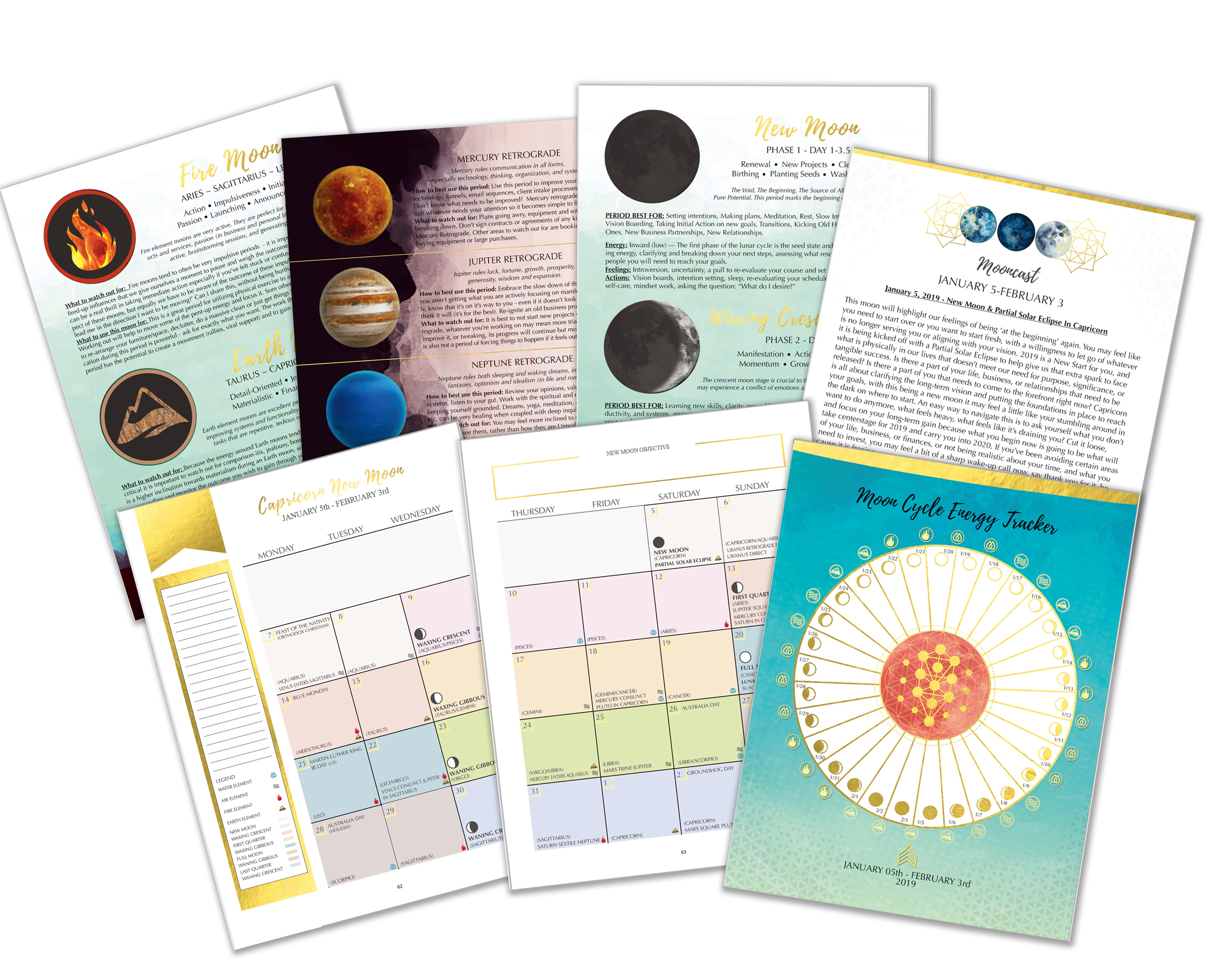 This Sampler Gives You:
Printable Lunar-Guided Monthly Calendar Spread From New Moon to New Moon including all 8 Moon Phases & Elements (Color-Coded) (January)
Breakdown of each lunar phase and how to best use it (for launching, advertising, scaling, client attraction and more)
Mooncasts - Lunar Forecasts for each New & Full Moon.
Cheat Sheet Pages of each lunar element (that tells you exactly what tasks you should be doing in your biz when, for ultimate alignment). There's 4 in total!
Lunar Energy Tracker Wheel (to help you align your energy with your business flow)
Daily & Weekly Calendar Spread Pages (including lunar phases, elements, and retrogrades)
Tips on working with the Eclipses and how their energy influences us.
Breakdown of all 8 Main Retrogrades including Mercury Retrograde and how to work with them
Brainstorming & Brain-dumping Pages to get all of your brilliant ideas down in one place!
Over 100 Pages of high quality gold-foil-print magic to help you step into your purpose with greater flow and ease.
Enter your details below to get instant access to the high resolution PDF download.
By signing up you agree to receive periodic relevant emails from Vanessa Corazon. We value your privacy and would never spam you.
Meet the Chief Trouble Maker & Creator of the Moonsight Lunar-Guided Biz Planner
Hi!  I'm Vanessa and I'm a Life+Business Psychic Advisor and Mindset Coach for Visionary Entrepreneurs, Coaches and Creatives. I specialize in launches and supporting my clients in managing their energy, and tapping into their gifts using the science of metaphysics. I started exploring intuition and energy medicine in 2001 and managed to go from complete skeptic to holding sessions for thousands of people around the world, writing for the Huffington Post, and being a guest speaker at the Edgar Cayce Conference. 
My clients have used my fluff-free, down to earth teachings and insight to leave their dead-end jobs, create abundant passion-based businesses, shift and clear trauma and negative beliefs, create lasting, authentic relationships and step into their unique gifts and excitements.