DIGITAL CALENDAR INSTALLATION INSTRUCTIONS:

BONUS GIFT: Be sure to scroll to the bottom of this page for an additional free 3 part training on Lunar Planning Your Business!

Here you will find the instructions on setting up your 2020 Moonsight Digital Calendar (for Google Cal and iCal). Please note: TWO VERY IMPORTANT THINGS - 1) It is HIGHLY recommended that you install your calendar using a laptop or desktop computer NOT a mobile device, to prevent any issues or glitches in your installation. When we use a desktop or laptop, we have more options to set the calendar up properly, which are not easily (if at all) available on mobile devices. 2) You will need to create NEW calendars to install these files into (to prevent the events from taking over your personal or business calendar.) Please DO NOT install these calendars into your personal or business calendar, and instead follow the videos below, to prevent any potential installation issues.
If you have any questions I can be reached through the box " Email Support" or you can email me directly at support@moonsightplanner.com  Enjoy!
Vanessa xx
Video: Installing Moonsight Digital Calendar for Google Cal
Video: Installing Moonsight Digital Calendar for iCal
I've tried installing the Google Calendar but it won't install?
Sometimes the file installation can be blocked by your cookie settings on your browser. Check to see if your browser is set to block 3rd party cookies.  If so, disable it and allow Google Calendar cookies and it will import the file.
Help! Installed the calendar wrong! It went into the wrong one and now all my events are messed up!
I'm sorry to hear that you've had a bit of trouble with the installation!  I haven't tried this fix myself (for Google Calendar) but I've had a few others try it and it's worked. I think the same should apply to MAC if you aren't using a PC.
Step 1 – Save a copy of the calendar file on your PC (call it canceled).
Step 2 – Open it in notepad (may need to open notepad, then open file from there).
Step 3-  Click Edit > replace.
Step 4- Find "STATUS:CONFIRMED" (all caps, no spaces)
Step 5 – Replace with: "STATUS:CANCELLED"
Step 6 – Click replace all.
Step 7 –  Then save it.
Step 8 – Now import the canceled file like you did before to your personal calendar. This cancels all those appointments and removes them.
Step 9 – Now, in Google Calendar, click add calendar > new calendar.
Step 10 – Name it 'Moonsight', then click create.
Step 11 – Now click on '+' add calendar, and choose import. Select the original calendar file and make sure to change the add to calendar to the new 'Moonsight' one (not the one titled 'cancelled'. Then click import.
That should fix it.
A Personal Invitation - Get Instant Access To All Trainings Now (FREE):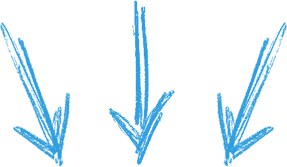 Use the 8-Lunar Phases of Business To Streamline Your Marketing, Batch Your Tasks, Plan Your Launches and Sell Out Your Offers On Repeat, Without Ever Having to Wonder What To Focus On In Your Biz for Growth Again.
(So That You Can Finally Create A Profitable, Repeatable Feel-Good Strategy That WORKS for you, and can easily be followed Every Single Day.)
During Our Virtual Bootcamp Together We Will Be Demystifying the 8 Lunar Phases, 4 Lunar Elements and Lunar Zodiac To Help you Craft A Cosmic Profit Blueprint to Success, Made Specifically For You.  So that You Can Become The Productive Powerhouse You Know You Are, Knock Out Procrastination, And Finish Your Day Proud Of The Work You've Accomplished.

By signing up you agree to receive periodic relevant emails from Vanessa Corazon. We value your privacy and would never spam you.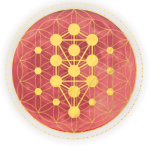 Day 1: Moonsight Planning System
The Moonsight Planning System Including:
The 8 Lunar Phases of Business
The 4 Lunar Elements
The 12 Lunar Zodiac
Void Moon Windows
Planning, Batching, Launching, and Selling By The Moon
Long-term & Short Term Goals and Visions Through The Lunar Cycle.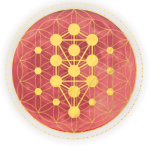 Day 2: The 8 Lunar Phases of Business & The Journey
The 8 Lunar Phases of Business and Our Personal Vision & Calling
How to use each of these phases for ultimate growth
Applying the 8 Lunar Phases to our marketing pathway and client journey
The one secret you aren't applying in your marketing and how it's costing you BIG
The journey of the client through the 8 lunar phases
How to Blow-up your marketing and reach through the 8 phases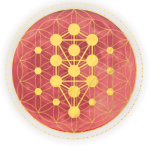 Day 3: The Lunar Elements & Zodiac as Task Masters
How to work with the lunar elements and zodiac throughout the cycle.
How to batch content and tasks by the moon.
What Elements and Zodiac are best for specific business tasks and goals.
How to schedule your day and work with these elements.
Using these elements in your marketing and launches.
Let's Make Sure 2020 Is A Smashing Success.
Sign Up Below To Get Immediate Access to The 3-Part Training.

By signing up you agree to receive periodic relevant emails from Vanessa Corazon. We value your privacy and would never spam you.
Meet the Launch Psychic & Creator of Moonsight.
I am Vanessa and I guide entrepreneurs, creatives and sensitives to manage their energy, focus their potential, tap into their intuitive gifts, and master the rhythm of lunar planning. I began sharing my love of lunar planning in 2017, and have since published 2 planners, with a 3rd in production for 2019. After hitting rock bottom in my business, convinced that I just wasn't cut out for the online world, because I couldn't get consistent in my marketing, I stumbled upon lunar planning.  After working with the moon, and using it to guide my marketing, launches and daily rhythm my business has completely transformed.  I no longer struggle with low-energy, brain fog, burn-out, or overwhelm, and as a result I love my business again, and feel that I'm no longer competing with it for care and attention. I have since gone on to help thousands of entrepreneurs plan their businesses by the moon, ditch the self doubt and confusion, and start living lives of balance and ease, because when you lunar plan, there's time for everything.
Hustling is for those who don't have a plan.
Let's make sure your biz doesn't end up as another statistic.
Join me - 3 trainings that will change the way you do business forever.

By signing up you agree to receive periodic relevant emails from Vanessa Corazon. We value your privacy and would never spam you.