How To Leverage The Moon's Transits For Your Business Marketing Strategy & Launch Planning without needing to interpret a SINGLE astrological symbol.

OCTOBER 21st, 22nd, 23rd, 2019
10 am PDT/1pm EDT/6pm UK time
Once you start running your business and planning your offers around the Moon, you will finally understand the reasons for your ups and downs, and be able to tune into your natural productivity rhythm.

By signing up you agree to receive periodic relevant emails from Vanessa Corazon. We value your privacy and would never spam you.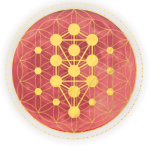 Day 1: Moonsight Planning System
During Day one we will dive into The Moonsight Planning System
Including:
The Moon's movement through the signs/elements and it's impact on your personal astrology (aka, why you go from feeling fired up to frumpy with the flick of a switch)
How to create consistency in your business by tracking the Moon so you aren't at the mercy of the Jekyll-Hyde effect.
The Lunar Litmus test, how to know when you're launching the right thing at the right time, but working with the 4-element system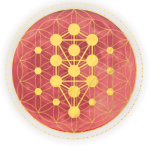 Day 2: The Moon & Social Media
Day two we'll be diving into the Moon and Social Media.
Did you know the Moon represents the Public? It also is shows us how we emotionally interact, and why experience roller coasters of emotion, energy and focus in our business.
How to locate your 'Social Media' House and how to use it in your business to target your marketing and sell out your offers.
How to locate which days are your best social media days and how this plays into your Launches, so you can finally stop beating yourself up about not being more consistent AND no longer launch to crickets.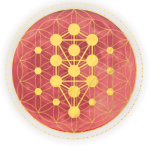 Day 3: The Moonsight Launch System
During day three we will be diving into the Moonsight Launch System:
If you've tried all the marketing systems, lost money on facebook ads, fancy websites, or spent weeks, months or years trying to nail down your marketing message, you won't want to miss this training.
The Four elements of a Drool-worthy Launch (aka one that meets the needs of your audience so they're practically pleading with you to take their money)
The most potent astrological windows for launching, and how even planning your launch around ONE of these windows can determine how easy or how difficult your launch will be.
If you've ever wondered why you can go from fired-up and productive in your business to energetically and emotionally depleted, from one day to the next, you won't want to miss this event.

By signing up you agree to receive periodic relevant emails from Vanessa Corazon. We value your privacy and would never spam you.
Meet the Launch Psychic & Creator of Moonsight Astrology
I am Vanessa and I guide entrepreneurs, creatives and sensitives to manage their energy, focus their potential, tap into their intuitive gifts, and master the rhythm of lunar planning. I began sharing my love of lunar planning in 2017, and have since published 3 planners, with a 4th in production for 2020. After hitting rock bottom in my business, convinced that I just wasn't cut out for the online world, because I couldn't get consistent in my marketing, I stumbled upon lunar planning.  After working with the moon, and using it to guide my marketing, launches and daily rhythm my business has completely transformed.  I no longer struggle with low-energy, brain fog, burn-out, or overwhelm, and as a result I love my business again, and feel that I'm no longer competing with it for care and attention. I have since gone on to help thousands of entrepreneurs plan their businesses by the moon, ditch the self doubt and confusion, and start living lives of balance and ease, because when you lunar plan, there's time for everything.
Hustling is for those who don't have a plan.
Let's make sure your biz doesn't end up as another statistic.
Join me - 3 trainings that will change the way you do business forever.

By signing up you agree to receive periodic relevant emails from Vanessa Corazon. We value your privacy and would never spam you.