Moonsight Planning Lab is Re-Opening *Soon*
Don't miss our next phase, get on the waitlist to be the FIRST to know when we re-open. You'll also get some lunar planning goodies, tools and support from our stellar community to grow your business and planning astronomically.

Want a sneak peak at whats possible when you plan with the moon?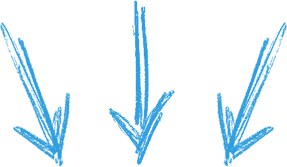 She was already working with and teaching about the Moon Phases, but didn't know how to apply it to her business...
Sarah went from occasionally having a month mapped out in her business and battling overwhelm to having 6 months of her business completely scoped out, and in flow.

Now on a Radically Different Trajectory for this Year...
Lisa was stuck in an agonizing start stop loop in her business, of constant blame and shame.  She went from trying to push her way through the week and to-do-list to now knowing her Power Days, and which Moons she works best under.

From Scattered and Erratic in Her Business to Productive and Able to Plan Ahead...
Alicia was already using the Moonsight Planner and seeing amazing results, but she now knows how she interacts with the Moon and is using it to become more productive and give herself permission to rest when she needs it.

She Crafts her Blog Posts and Content by the Moon...
Stephanie is a Nurse Practitioner who uses the Moon's phases and elements to help her work with her own cycles and plan and create her content. It's put her more in touch with her own internal rhythm.

When we plan with the Moon, there's time for everything...
There is no product or service that I've engaged in my business that has provided as much ease, grace and results as learning to plan to the moon. It's another level of being seen and heard by the Universe, and we get to do it together in a lovely group, lead by a lovely leader, Vanessa. Since being in The Lab I've had my best month ever in my business, my best January ever in my business and have completely reorganized my offerings to be in alignment with my truest expression. I'm letting my essence and energy lead the way versus trying to figure it out with my head or hustle.

Beverly Sartain

Recovery Life Management
Before starting with Vanessa in the Lunar Planning lab, I felt like I was doing a pretty good job of listening to my intuition and developing a good flow for my business tasks. However, this did not help me with successful launches or dealing with unexpected life moments! Consequently, I would cycle through low and high moods, and "I don't wanna" feelings when it came time again to offer my programs to my community.

It turns out that certain moon phases and elements impact these feelings of resistance. After joining the Lunar Planning lab, I have a deeper appreciation for what I need in order to feel calm, collected, and confident for not just my business efforts but also my family dynamics.(I have been fascinated by how differently my children act than I do at certain phases!)

Now, I don't feel pressured to just "get it done". Instead, I look a few days ahead to see what is coming up, with full belief in knowing the right time is there for every business move. I am more intentional about the limited daytime hours I have to have a successful business, and sometimes even am finished with my most important steps before noon!  I love this process so much that even my kids ask what element the moon is in! I can't wait to dive deeper into this process for a more relaxing and enjoyable summer with my family, instead of stressing about where my next client will come from.

Thank you, Vanessa, for putting a name to the a process I had started tapping into on my own, and now can master through the lab!

Jennifer Espinosa-Goswami

WeightlessChronicles.com
Intuitive Insight, Strategy & Astrological Support for Your Business Just got Easier...