Use The Power of Your Moon Type to Determine Your Cosmic Gifts & Power Periods and Harness Your Unique Astrological Rhythm, Without  Needing to Read A Single Confusing Astrology Book.
(And Finally Put An End To Overwhelm, Burn-out and Missed Opportunities in Your Life And Business - For GOOD.)

Did You Know Your Astrological Signature Is As Unique As A Finger Print? And That Your Moon Sign Holds All The Answers to Understanding Yourself and How You THRIVE?  No Two Charts Are The Same...And Once You Understand Yours EVERYTHING *clicks* into place.
Mon @ 12:30pm PST & Tues-Friday 11:30am PST

During our Virtual Retreat Together We'll be Diving Head-First Into Decoding Your Cosmic Ancestry Into An Actionable, Easily Understandable Formula That You Can Use NOW. You'll be going "Aha!" and "Oh Yeah!" (in totally PG-rated ways of course ;))
We value your privacy and would never spam you
Cost: 100% Commitment. While This Event is FREE to attend, in order for you to receive the benefits and long-term transformation, you need to be fully invested.  Spots are limited. If you know that you cannot invest the time, please reserve the spots for those who can.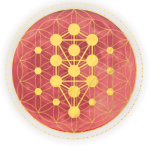 Lunar Biology: The Moon & You
Understanding Your Lunar Nature.
Defining Your MoonType™ - Your Birth Moon is A Closer Reflection of your Real-Self than your Sun Sign.
Your Cosmic Elemental Make-up & How To Leverage This Energy.
Your Lunar Psychology.
The Moon As A Spiritual Practice - Lunar Receptivity & How To Tap Into The Energies of The Moon For Planning & Fulfillment.
The Four Lunar Languages - What's Your Native Lunar Tongue & How To Use It For Deep Connection & Spiritual Growth.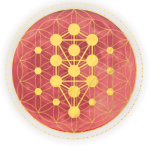 Meaning Through the Nodes: The Moon Holds the Answers to Our Soul Purpose, Skills & Gifts. How to calculate your Lunar Nodes & What They Mean.
Leveraging Your Gifts By The Moon.
The Nodes Through The Houses - Your Karma, Your Evolution, Your Awakening.
Breaking Patterns & Cycles By Understanding Your Lunar Destiny.
Nodal Returns - Cosmic Upgrades & Periods of Awakening.
Lighting Your Own Fire - Using Your Lunar Purpose In Your Business.

& More!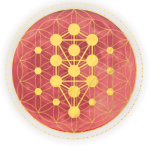 Moon Transits & Power Periods
The Moon's Transits Through The Cycle - How To Uncover The Moon's Messages & Influence For You Daily.
The Moon Through the 12 Astrological Houses, What Does It Mean & How To Work With it.
Your Personal Lunar Clock, Mapping Your Daily Bio-Rhythms Using The Moonsight Lunar Tracking Wheel.
Uncovering Your Personal Astrological Power Periods With Ease.
Astrological Cycles & Rhythms - Understanding Your Natural Cycles and Portals of Awakening & Productivity.
This Event Will Include High-Touch Training, Support & Implementation To Help You Uncover Your Lunar Destiny & Cosmic Gifts.
We value your privacy and would never spam you
Note: Spots are Limited. This is a High-Touch Event. Please only sign up if you are ready to commit and be invested in your own growth. Once you click "I'm In!" you will be taken to a private invitation page with the next steps.
Meet the Launch Psychic, Creator of The Moonsight Planning System & Moonsight Planner:
I am Vanessa and I guide visionary entrepreneurs, creatives and sensitives how to manage their energy, work with the lunar cycles, breakthrough limiting beliefs and tap into their gifts using the science of metaphysics. I started exploring intuition and energy medicine in 1998 and managed to go from complete skeptic to holding sessions for thousands of people around the world, writing for the Huffington Post, and being a guest speaker at the Edgar Cayce Conference. 
My clients have used my fluff-free, down to earth teachings and insight to leave their dead-end jobs, create abundant passion-based businesses, shift and clear trauma and negative beliefs, create lasting authentic relationships and step into their unique gifts and excitements. 
Are You Ready To Reclaim Your Lunar Heritage? Your Door Awaits Moon Child...
We value your privacy and would never spam you