Use The Power of This 2018 Retrograde Season
to Channel Your Big Ideas, Make MORE Money & Leverage Your Business.

(Without Wasting Time Hiding Under A Rock, Fumbling With Faulty Tech or Putting Out Fires. So That You Can Finally Reap the Rewards of Your Hard-Earned Efforts!)

You Bring Your Struggles, We'll Bring the S'mores  : -)

During Our Virtual Camp Together We Will Be  Learning To Benefit During This Powerhouse Retrograde Season Where SIX Planets Will Be Offering Their Gifts To Help Us Take Our Lives & Businesses To The Next Level!

Talk about a Cosmic Upgrade!
Your information will be used to sign you up to this event and subscribe you to our newsletter. We will only send you relevant information. Your information will be kept safe and never sold or shared with any third parties. You can of course unsubscribe at any time. Please view our privacy policy.
Cost: 100% Commitment. While This Event is FREE to attend, in order for you to receive the benefits and long-term transformation, you need to be fully invested.  Spots are limited. If you know that you cannot invest the time, please reserve the spots for those who can.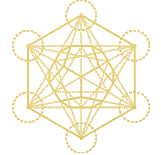 Come Discover The Truth About Retrogrades and Why You Have Nothing To Fear
The 6 Retrograde Planets Bring Gifts & Your Business Can Benefit
Navigating The Stars in Your Personal Astrology Chart To Realign Your Cosmic Purpose
Create Your Business Birth Chart & Tune Into Important Natural Cycles (your business responds to retrograde seasons just like you, it might not be how you think!)
Tips & Exercises For A Deeper Dive Into Your Studies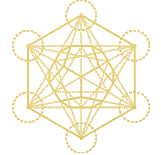 Build Your Survival Toolkit
Practical Skills & Tools To Safeguard Your Business From Tech Tricksters
Conflict & Relationship Resolution - How to Make Friends (Even With Your Enemies)
Long Term Goal Setting & Keeping Your Vision Intact During A Storm
What to Focus on During a Retrograde Period - To Launch or Not to Launch?
Disaster Preparedness & The Power of Adaptability - Don't Be a Retrograde Statistic!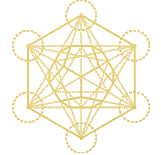 Keeping Your Head When SHTF!
The Psychology of Surviving & Thriving Through Mental & Emotional Upgrades
Utilizing Retrograde Gifts: Breaking Old Cycles of Pain & Struggle
Campfire Stories & Re-writing the Stories of Failure with the Ink of Intention.
Breakdown To Breakthrough: Why Falling Apart Is A Hidden Blessing
This Online Survival Camp Will Include Support From A Seasoned Astrologer and a Psychic Business Coach With a Combined Three Decades of Experience. Insights From Both Will Equip You With Cosmic & Intuitive Knowledge To Help You Leverage Powerful Retrograde Energies For Your Business.
We value your privacy and would never spam you
Your information will be used to sign you up to this event and subscribe you to our newsletter. We will only send you relevant information. Your information will be kept safe and never sold or shared with any third parties. You can of course unsubscribe at any time. Please view our privacy policy.
Meet the hosts of The Sacred Launch & Retrograde Summer Survival Camp.
Kat Mason (left)  is an experienced Astrologer of 10 years and Tarot Reader of 13 years who has a passion for business, psychology and practical spirituality. She dives deep into the birth chart to unearth a person's life purpose and works with planetary influences to help her clients nurture their unique career abilities.
Vanessa Corazon (right), The Launch Psychic is a Life & Business Psychic Coach and the Creator of the Moonsight Lunar Guided Biz Planner. She combines her over 20 years of professional intuitive reading experience in the corporate & entrepreneurial space to help CEO's, Coaches and Entrepreneurs create income and multi-faceted wealth and fulfillment with ease.
Don't Wait For The Stars To Align To Get Clarity & Direction In Your Business...Claim Your Free Ticket Below.
We value your privacy and would never spam you
Your information will be used to sign you up to this event and subscribe you to our newsletter. We will only send you relevant information. Your information will be kept safe and never sold or shared with any third parties. You can of course unsubscribe at any time. Please view our privacy policy.
Note: Spots are Limited. This is a High-Touch Event. Please only sign up if you are ready to commit and be invested in your own growth. Once you click "I'm In!" you will be taken to a private invitation page with the next steps.