Congratulations on finding your Psychic Code.  As a thank you for taking the quiz, I'd like to make you a special offer on my signature program:
The Psychic Code Method.
Pssst... DO NOT Close this page. This is a special one-time offer. This is the exact same techniques that I have personally used as a Psychic Medium for 15 years. Read on below to learn more about the course and the uber discount you can get by ordering today on this page.
IMPORTANT: MY NEW SPECIAL OFFER FOR FIRST TIME SUBSCRIBERS ONLY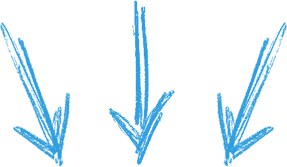 How to Receive Detailed and Profound Intuitive Messages for Yourself and Others AT WILL in 3 Hours or Less...
(Even if You Don't Think You Have A Psychic Bone In Your Body, Fall Asleep While Meditating,
or Have Never Picked Up A Tarot Card In Your Life...)
Without Reading Fifty New Age Books, Becoming A Monk Or Fumbling Around In The Dark Hoping For Signs from Your Guides So That You Can Start Getting The Clarity You Need When You Need It - Right Now.
The simple, non-flashy truth is - You don't need to have mastered meditation, devoured the new age section or even met your guides in order to receive detailed and profound (real deal) intuitive information for yourself or others.
In fact, you can (and should) get results faster than that.  If you're not you've probably fallen for a line of new age BS.
If so..you're not alone, I did too - for many frustrating years until I accidentally discovered this simple but important factor that changed everything.
Let's cut through some BS shall we?
Truth One: Everyone has intuitive ability…sometimes it just LOOKS like it's something else entirely…(hint - TV shows lie)
We are all born with it. In fact intuition is a natural survival skill, and often only truly shows itself strongly after experiencing extremely difficult or traumatic situations...
However it is available to everyone IF you know how to recognize it AND if you are aware which of the 5 natural intuitive styles you possess primarily. ONCE you know this...and have the tools to tap into that state at will..your intuition becomes as strong as any of your other primary senses.
Truth Two: Intuitive Ability and Receptivity Is Actually More Accessible To Us Than It Has Ever Been At Any Other Time In History
In fact the pathway we use to access our intuition also happens to be the SAME pathway we use to manage and interact with technology on a daily basis.
Yes..the exact same pathway.

If you have or use a cell phone, Netflix, or Facebook you are already a MASTER at accessing your intuitive receptive state.  It is simply a matter of redirecting this to be used to RECEIVE intuitive information, rather than CONSUME.
Shifting into this is as easy as flicking a switch.
Truth Three: You Don't Have to BELIEVE In Psychic Phenomenon or Spirituality In Order To Experience It
No belief at all is required. And in fact unquestioned beliefs can often become a hindrance to truly receiving clear information. Beliefs act as filters for our minds to process our experiences.
All it takes is becoming aware of HOW you primarily receive intuitive input AND clearing yourself of doubts, fears and anxieties that block intuitive pathways.
Fear and doubt are the top triggers that cause us to shut our intuition down.

The Truth...
MOST intuitive techniques actually BLOCK you from connecting into your intuition. Ever practiced an intuitive technique only to receive zip - zilch - nada? If so - it's not your fault.  The problem with 99.9% of intuitive techniques is they are focused on engaging the mind..which is like Kryptonite to your intuition.
Intuition doesn't reside in the logical mind. the mind is meant to be only a passenger along for the ride.  When we try to access our intuition through our logic...it's like trying to use the left brain to teach the right brain to be creative - the result: A Pablo Picasso Painting...
Most techniques use mental concepts to try to force intuition through in a 'safe' and 'controlled' way.
Whereas accessing true organic intuition is done through a series of state changes, a very simple 'technique' which most people are being robbed of through development books and fluff-filled 'master your intuition' courses that focus entirely guided meditations and mental magic tricks.
Believing that Your Abilities will be Unlocked by Following A Formula for Psychic Success Can be The Fastest Path to Stunting Your Ability Entirely.
Yes, there are some important steps and some helpful techniques to noticing, supporting and deepening your Psychic Gifts, and in all honesty I wouldn't be a good teacher if I didn't share these with my students but...
But there is A LOT of BS out there in the spiritual community.  The fact is - techniques by themselves, will only get you so far…(barely around the block). And without stepping out of the mental aspect of the technique and engaging your unique intuitive style, you will find yourself getting frustrated, falling asleep during exercises, or just giving up all together.
The Truth Is In The Puddin' Darling...
Hoping and waiting for signs isn't doing it for you, and those techniques aren't working so hot either.
This is why you've found it difficult to have consistent intuitive experiences and connection - until now. But here comes the great news...

My name is Vanessa Corazon..and just a few short years ago I was as overwhelmed, confused and uncertain as you are...
I deeply wanted to connect in with my intuition, but after having exhausted all the exercises and guided meditations, I almost gave up...
But what I haven't shared with you is that prior to this...I had been a professional Psychic Medium for nearly A DECADE.
I went from holding hundreds of readings for clients around the world in 2001, to not being able to receive a single intuitive hit for anyone in 2009 - myself included.

It was sudden, heartbreaking and utterly life changing. I tried EVERYTHING, but exercise after exercise, book after book - NOTHING worked. I was totally blocked for over 2 Years!
Until I started to de-construct my own process..
How did I tap in?
What things did I do?
How did I feel?
I became obsessed like a mad scientist working backwards to recreate the intuitive process, to truly understand..
And then it hit me...the elements were actually simple, and that once put together with the proper receptive state (something that we are actually in multiple times a day thanks to Technology) connecting in with our intuition is actually a ridiculously easy process. One that ANYONE can tap into and draw upon at will. Since then I have...
Rebuilt my Intuitive Practice
Gone on to give hundreds of more readings to clients around the world
Been featured in The Huffington Post, Westender Magazine, Within Kingston and The Edgar Cayce Conference.
AND shared this Easy to implement program with over 150 students.

The Only 'Fluff-free", Get-To-The-Good Stuff Psychic Development Program that Can Show You Step-By-Step In 3 Hours Or Less How to Switch On And Tune Into Your Psychic Gifts Like A Pro..Naturally.
By The End of This Training You Will:
Receive intuitive information about people you've NEVER met (detailed, accurate and profound).
Tap into your Intuitive Gifts and Divine Messages at WILL without any crutches (no tarot, no runes, no pendulums or magic eight balls - yes really!)
Clear blocks, fears and step fully into your purpose while feeling EMPOWERED so you can stop hoping and waiting for signs..
Learn how to tell the difference between ego and authentic intuitive insights IMMEDIATELY so you can make the best choices for yourself quickly and accurately.
Trust yourself fully and completely, knowing you're on the RIGHT path ALWAYS.

3+ FULL hours of video training that shares everything you need to know to start picking up intuitive insights right away, even if you don't think you have a psychic bone in your body.
My no-holds barred method to instantly zone in, without having become a meditation master or forsake all of your worldly belongings and live in a cave.
My secret tips to kicking your doubt to the curb, understand your natural unique gifts and powerfully step into your purpose WITHOUT fear (you can leave your Harry Potter Wand at home).
How to start taking clients and working intuitively as a stand alone business or to add to your current work (if you want)
Intuitive techniques and worksheets to help you dive deeper and pull out your magic (there's no fluff about..it's the real deal)
Get Started Today, Click The Button Below
After completing your order you will receive immediate access to The Psychic Code Method - Including All Trainings, Worksheets and Bonuses
Special One-Time Offer: This Program is regularly priced at $299. Buy today for 70% off. This offer won't be available again after you close this window. Order now to get instant access today.

Imagine For A Moment How It Will Feel To Simply Tune In, Ask Your Deepest Question..and Then KNOW The Answer Without A Doubt...
Knowing the EXACT Sound, Feeling and Energy of Your Inner Voice, and Being Able To call Upon it Whenever You Wish.
No longer having to hum-and-haw over decisions because the answers are always available to you...
Waking up in the morning, feeling with utmost clarity...
What you're meant to focus on and tune into for the day, what will bring you closest to your highest joys and excitements.
Feeling the comfort of inner knowing and trust... coming home to yourself, over and over again, like a warm cup of coffee in your favorite mug.
Knowing what friends, or acquaintances to trust, when someone isn't telling the truth, or what is behind those comments...
If a project or decision is worth taking on or making and what challenges stand in the way for you..
Simply tuning in and picking up insights into people you've never met...
Feeling the presence and support of the divine, in all aspects of your life..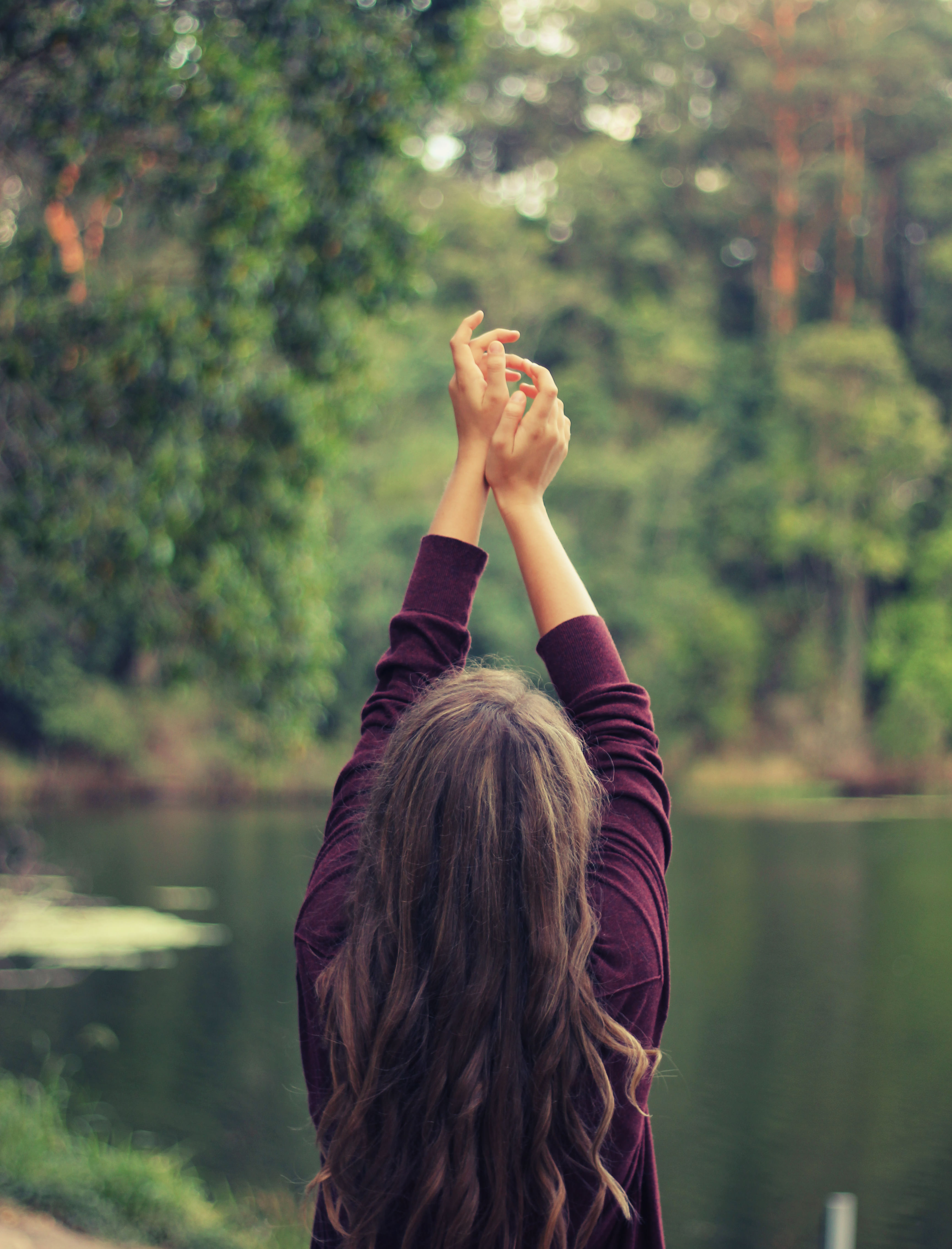 And how your life and work will change with all of the deep and profound insights you'll be able to easily and effortlessly receive for yourself and others..the clarity, life-changing aha's that will unfold because you have learned how to use your intuition as it was meant to. 
When your intuition becomes a natural part of your everyday serving your primary guidance system, you no longer have to waste time, energy on decisions, relationships, or circumstances that aren't right for you.
No more second guessing yourself..no more hoping, or asking for outside advice.. You'll be able to turn to yourself, and know without a doubt that you're on the right path.
Using the method I share with you in The Psychic Code, you'll no longer need tarot, affirmation cards, or magic eight balls to access higher messages, and answers, you'll be able to receive them from within.
Which Is EXACTLY Where It Should Be Coming From - Always.
The Psychic Code's Got You Covered...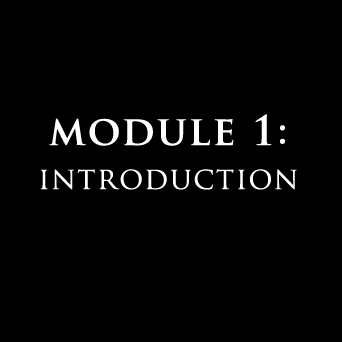 Module 1: Introduction
What is psychic intuition really? Do you have it? How our beliefs around what psychic ability is often block us from fully developing. How to know what your gifts are so that you can not only become more aware of them and how YOU work, but to also ensure you're working the right 'muscle'. Knowing this bit will save you YEARS of frustration and failure.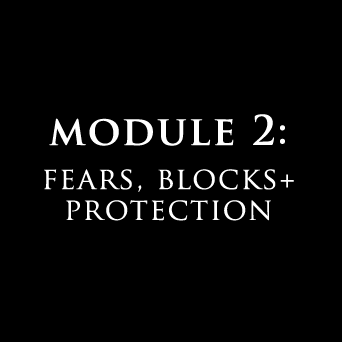 Module 2: Fears, Blocks + Beliefs - Oh My!
How fear, doubt, and beliefs can become our biggest obstacle to truly experiencing and growing our abilities. In this module I share with you lessons of a 2 year block and how I overcame it, my techniques to dissolving it in yourself, and how to prevent it from happening to you.  I also share my signature energy raising and fear releasing techniques, and the myths of protection (that are likely keeping you stuck).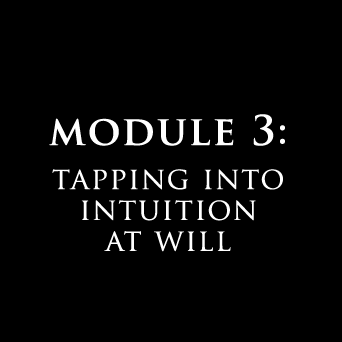 Module 3 - Tapping In At WILL - The ONLY method you'll ever need
If you're tired of wasting time on techniques that leave you falling asleep...or worst yet have you believing you aren't gifted...this module was created for you.  In this series I share with you how most techniques set you up to fail, and how the only 'techniques' you need you actually have already mastered, and can simply apply using them in a new way to access your intuition at will. This module alone will accelerate your development into warp drive  by shaving off years of time often wasted meditating, and playing mind tricks that get you no where. By the end of this module you will be easily and effortlessly receiving information for others (including people you haven never met) and yourself - at will.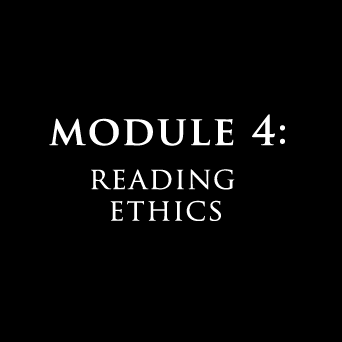 Module 4 - Ethics and Troubleshooting
How to know what information and questions are off limits - legally and ethically.  What to should you encounter a client or person who has bad vibes or appears unwell. Should you charge for this work, if so how much? If you want to offer sessions professional (or not) this module contains all the nitty gritty to make sure you stay in the safe zone.
Oh And I Almost Forgot....These Extra Bonuses!
Fear is the single biggest block to tapping into and receiving intuitive messages. As a bonus you will receive my Easy Fear Release Method Video to help you  get to the heart of your fears, and shift them so that you no longer feel stuck.
Accelerate & Amplify Video
Tired of soaking up other people's energy like a sponge? Avoiding energy vampires? Protecting yourself through your intuitive practice? In my Energy Amplification Method I share with you the easiest and quickest way to raise your vibration so you can attract more of what you want, and less of what you don't.
Like any other muscle, intuitive muscles get strengthened with use. Included with The Psychic Code Method is access to my private Facebook group, where you can connect with other students, get reading practice in, and direct support from me.
This Course Contains
4 Modules Totalling 3+ Hours of Video Training and Hands-On-Techniques
4 Workbook Guides
Private Facebook Group (So you can practice, practice, practice!)
2 Bonus Training Videos - Including my special fear release and energy amplification technique
Life-Time Access (Including to any updates)

How Do I Pay For My Access?

You will be asked for your details when you click the bright red buy now button, once entered you can purchase the program through your credit card or paypal.

Will It Work For Me If I'm A Skeptic/Previously Trained/ Completely UN-Woo?/(other?)

The Psychic Code Works because it utilizes your natural intuitive skills (which everyone has), and a pathway of connection that you consistently use on a daily basis. It's entirely practically based (no mind techniques, no guided meditations, no voodoo) and works for everyone. Even if you don't think you have a psychic bone in your body.

Why Is It Priced So Low?

Because I like you know what it feels like to struggle trying to connect. I've been there, and I want to help. I truly believe that the more people who have access to this education, the better place the world will be.

Why Should I Buy This Now?

This is a one-time offer, to first time subscribers and won't be available at this price again once you close this page. The full price of The Psychic Code is $297 on my website, which is a super savings of $200 in your pocket.  Dinero my dearo.

What If It's Not For Me?

I offer a full love it or leave it 60-day money-back guarantee. If you don't like it, send me an email and I will refund your order pronto.

How Do I Access The Course?

Once you enter your payment details, you will be emailed out login details to access the videos and worksheets in a private membership area. You will have life-time access to the program for a one-time payment of $97.
Some Heart-Felt Love Notes...
"The Psychic Code Method resonated very strongly with me as it helped me gain order with how my intuition fits and can be used as a tool intentionally. The quality of the training was impeccable, Vanessa puts amazing attention on all parts of the learning experience so that it is hard to not apply and implement it. I gained so much from the practical side of the training, and can highly recommend this to anyone who wants to discover exactly how their intuition works, what psychic abilities are and how to exercise it to gain confidence. Much love xo."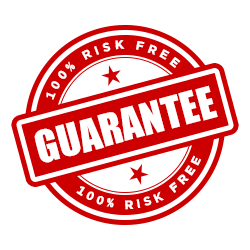 Love-It Or Leave-It Guarantee
My Heart-Felt Promise To You: If you don't absolutely love the program, if it doesn't feel like it's the right fit for you, or you don't like my annoying voice - and you email me within 30 days of purchase of this program and tell me so - I will refund your purchase immediately.
I'd hate to see you go, but it's super important to me that you love the program and are invested in it because it's right for you. My promise, love it or I'll give you your money back.
Get Started Today, Click The Button Below
After completing your order you will receive immediate access to The Psychic Code Method - Including All Trainings, Worksheets and Bonuses
Special One-Time Offer: This Program is regularly priced at $299. Buy today for 70% off. This offer won't be available again after you close this window. Order now to get instant access today.
If meditating, becoming a human encyclopedia or hot-yogaing your way to clarity and intuition isn't working, this training is exactly what you need.